Check out our nifty neat-o logo
schwagg & schtuff!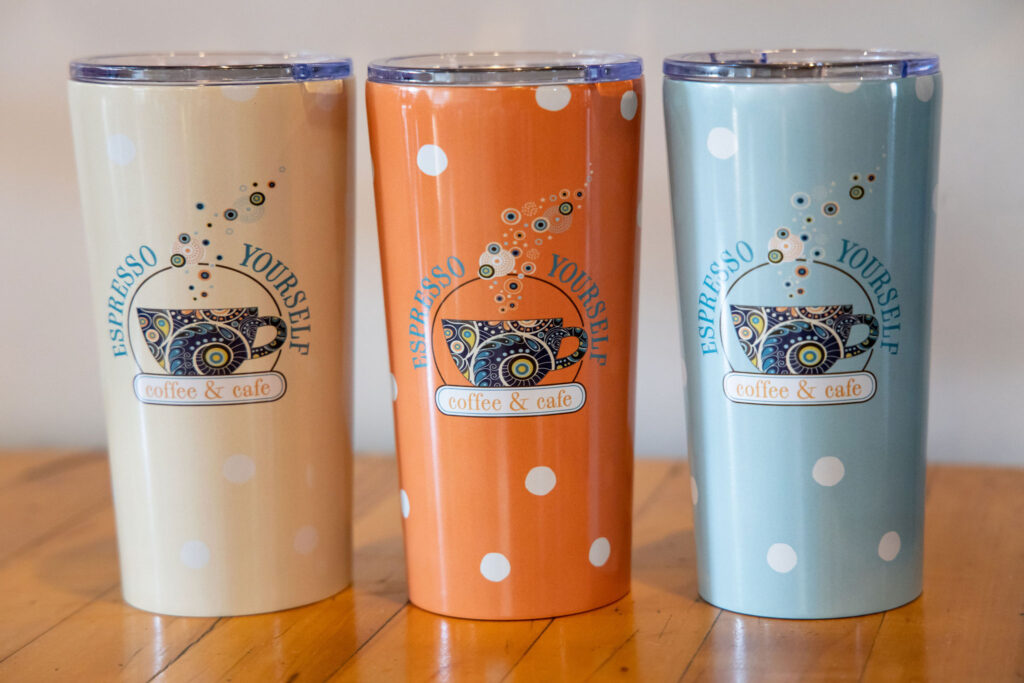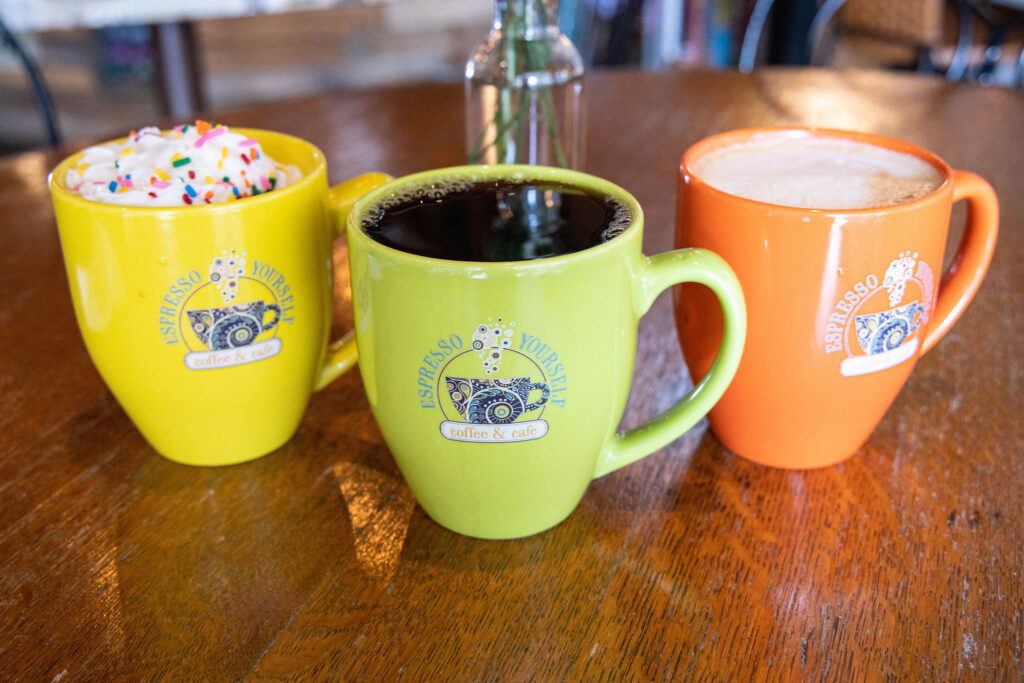 Tie-Dye Tshirt $22.00
Dyed in-house – pick one in stock or order with desired colors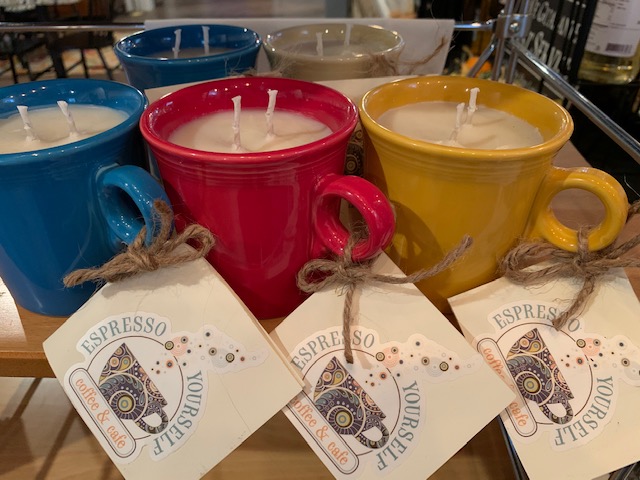 Custom Poured Coffee Scented Soy Candles ~ $14.99
…..and other great schtuff, too!
Stringbean Whole Bean (12oz) ~ $14.00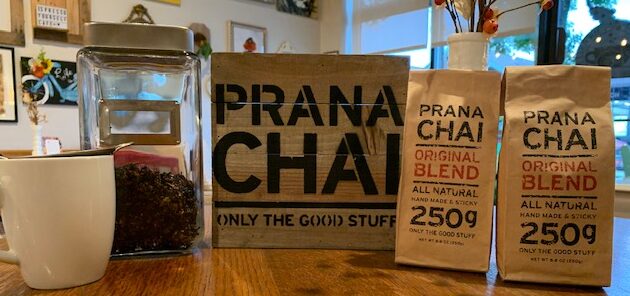 Prana Chai Original Blend (250g) ~ $28.00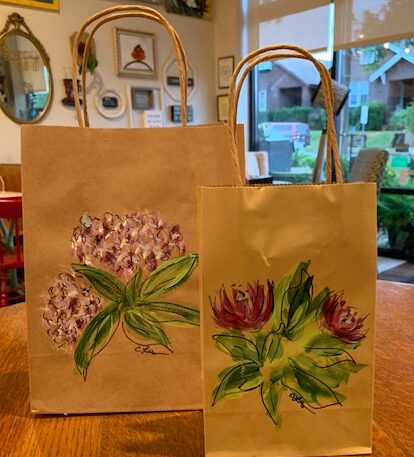 Hand Painted Gift Bags*
Small ~ $5.00
Medium ~ $6.00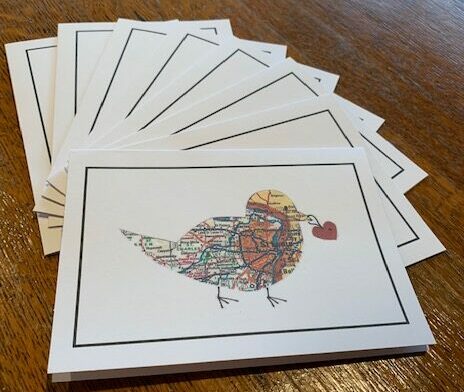 Handmade Note Cards*
(pkg of 8) ~ $16.00
---
GIFT BASKETS
Let us help you make your gift giving a little less stressful this year.
Gift baskets available in 3 sizes and we are delighted to customize
for client gifts too!
Call Jules 314-349-2277 or email jules@espressoyourselfcafe.com
for more details and place an order!